OFFICE OF THE LEADER OF THE OPPOSITION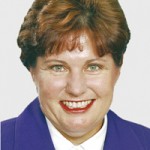 Press Release THURSDAY 11 APRIL 2013
Shadow Housing Minister Jo-Ann Miller says the Newman Government has this afternoon confirmed it will abandon tenants needing assistance by not reinstating funds to 23 Tenant Advice and Advocacy Services (TAAS) across Queensland that will now close their doors on June 30.
"Today, the Newman Government has confirmed tenant advice and advocacy services in Queensland will cease to exist," Mrs Miller said.
"There is now no-where in Queensland for tenants to go to access advice on their rights and obligations.
"Following the LNP government's decision to cut these frontline services in July 2012 the federal government intervened to provide $3.3 million in emergency funding until 30 June 2013.
"This has allowed TAAS services to keep their doors open and provide free information and advice on affordable housing, maintenance of properties, rent increases, assistance with going to court when meditation has failed and enquiries about rent arrears.
"TAAS providers across Queensland were hopeful the new Minister for Housing Tim Mander would reverse the previous Minister's decision last year to axe these services.
"Today, Director-General Neil Castles has written to TAAS providers confirming funding with cease and offices will close effective 30 June 2013.
"With this decision Housing Minister Tim Mander has been proven to be as callous and cold-hearted as his predecessor Bruce Flegg and TAAS providers now find themselves back at square one," she said.
Mrs Miller said TAAS have proven their worth as a source of information and advice for tenants who might otherwise be ripped off by unscrupulous landlords.
"TAAS also ensured tenants better understand their rights and responsibilities under Queensland laws," she said.
"Without TAAS providers in Queensland we will see an increase in disputes and court proceedings between tenants and landlords and an ultimately an increase in homelessness in Queensland.
"Yet again the Newman Government is hurting some of Queenslanders most vulnerable people."
Mrs Miller said TAAS services supported by the Tenants' Union of Qld previously operated in:
Brisbane — New Farm, Stafford, West End, Wynnum,  Acacia Ridge, Zillmere
Logan
the Gold Coast
Ipswich
the Sunshine Coast — Gympie and Nambour
Bundaberg
Central Queensland — Gladstone and Rockhampton
Toowoomba
Roma
Mackay
Proserpine
Townsville
Far North Queensland — Cairns and Atherton
Mt Isa.
"TAAS was previously funded through a portion of the interest generated from tenant bonds held by the Residential Tenancies Authority to ensure that tenants across Queensland have the best possible support available," she said.