David Crosbie, CEO Community Council of Australia, writes an interesting opinion piece in today's Courier Mail about Not for Profit organisations lack of voice for.  Two notable quotes which ring true for the tenant advice sector: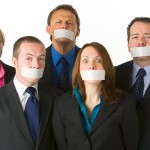 "The major concern is not so much the reduction in funding, but the lack of a clear rationale for what is cut and what is not".  
"The ignorant cuts of governments seeking short-term savings are deplorable. The undermining of the NFP sector and its capacity to advocate is even more concerning". 
To read the whole piece click here